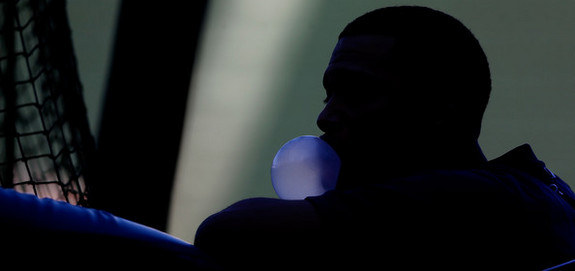 This was, without question, the craziest week of hot stove action I can remember. That includes the Winter Meetings. Teams just didn't want to wait for Orlando next week to take care of business, and one of those teams was the Yankees. With Brian McCann, Kelly Johnson, and Jacoby Ellsbury already on board, the team added both Carlos Beltran (three years, $45M) and Hiroki Kuroda (one year, $16M). yesterday. Of course, they also lost Robinson Cano to the Mariners after they offered a tenth year and $240M. Bittersweet day (mostly bitter), to say the least. Here are some thoughts.
1. As soon as the Yankees splurged for Ellsbury, I honestly did not think they would let Cano walk. Spending that much money on a very good but not elite player like Ellsbury only to let your homegrown superstar leave doesn't make much sense. They held the line at seven years and $175M and I truly believed they would bump their offer up to (and maybe over) $200M if push came to shove. It's a huge blow to the Yankees short-term — I'd say the next two years at the very least, probably more like four or five — but it will help in the long-term, when they aren't saddled with a huge albatross contract. I just can't believe Cano's leaving. Man, who thought this would actually happen?
2. The Mariners made it very, very easy for the Yankees to walk away. They're a desperate franchise and desperate franchises do desperate things, like offer $65M more than the next highest bidder. Of course, Seattle had to blow everyone else out of the water if they wanted to land a premium player like Cano. The city itself is great and Safeco Field is gorgeous, but it's a tough place to hit. The team itself stinks and the travel is awful (the Mariners fly more miles than every other club each season because they're so isolated in the Pacific Northwest). Add all that together and you get a place that doesn't attract many free agent hitters. Not many good ones, anyway. The Mariners blew Cano away with the offer and that makes his departure easier to swallow. It sucks he's gone, don't get me wrong. But at that price? Had to let him go. No-brainer.
3. I'm pretty sure the Yankees will go hard after Omar Infante to replace Robbie — what's the over/under on the contract, three years and $30M? sounds about right — and he's probably the best realistic second base option. I'd greatly prefer a trade for Howie Kendrick, who has two years and $20M left on his deal, but the Angels are looking for pitching and the Yankees just don't have any to give up. David Phelps and a prospect ain't gonna get it done. I don't want any part of Brandon Phillips for reasons Joe already outlined and if Infante's demands are unreasonable (he and his agent could jack up the price hoping to capitalize on the team's potential desperation), I think Mark Ellis would be a tolerable one-year stopgap. He's a very good defender and not a total zero at the plate (92 wRC+ in 2013). Infante is no better of a player today than he was two days ago. The Yankees shouldn't go all out to sign him just because he's the best available option with Robbie off the board.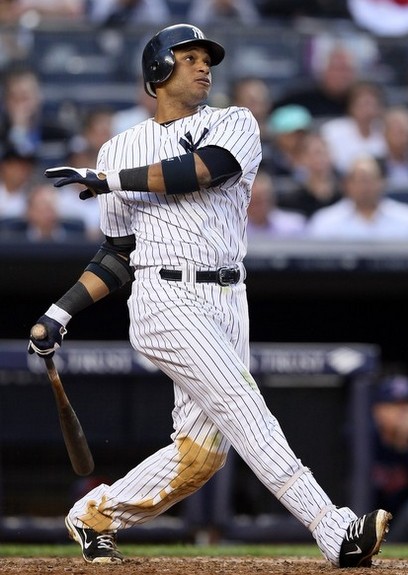 4. I was thinking about this last night: Cano doesn't really have a "signature moment," does he? Derek Jeter has the flip play (and a bunch of other moments), Jorge Posada has the double off Pedro Martinez in Game Seven of the 2003 ALCS (and a bunch of other moments), so on and so forth. Cano doesn't really have one. That's not meant to be a knock against him, it's just one of those things. Winning the 2011 Homerun Derby doesn't really count, and, according to WPA, his best game in pinstripes came on July 1st of this past season. He went 3-for-4 with two homers and a double in a blowout win over the Twins. Meh. I guess his game-winning homer off George Sherrill in 2010 stands out (video) — that was the game in which the Yankees broke Jonathan Broxton with a big ninth inning comeback, which I'm sure you remember — but that isn't anything special. When I think of Cano, I don't think of a singular moment. I think of that sweet swing more than anything. Like this one. B-e-a-utiful.
5. I've said this a few times in recent weeks, but I am a bit nervous about Kuroda heading into next season. He's getting up there in age and man, he looked like toast late last season. Hitters were squaring him up constantly and he couldn't locate anything. I guess poor location is better than his stuff falling off — Kuroda's velocity actually ticked up a bit late in the season — but it's still a red flag. They still need to add another starter, Brian Cashman has acknowledged that already, and hopefully it'll be Masahiro Tanaka. I think he's a really good fit given his age and all that stuff. If that doesn't work out, I'd rather see a short-term Bartolo Colon reunion than a long-term marriage with Matt Garza or Ubaldo Jimenez. Either way, the Yankees have some decent back-end depth with Phelps, Adam Warren, and Vidal Nuno. Michael Pineda is the real wildcard. He could give the rotation a big boost or not throw a single pitch for the big league team for the third straight season.
6. Beltran definitely gives me a Randy Johnson vibe, meaning the Yankees are adding the right player, just nine years too late. He can still hit, there isn't much doubt about that, but his defense is below-average and his knees are grenades with the pins pulled. the Yankees will be able to give him time at DH and are going to have to to keep him healthy. If I had known the Yankees were going to sign two outfielders coming into the winter, I probably would have pushed for Shin-Soo Choo and Curtis Granderson. The club opted for Ellsbury and Beltran, which is perfectly reasonable but definitely the riskier option health-wise. Probably more expensive too. This is definitely a high-risk, high-reward roster at the moment. It could be great but it could also be really, really ugly if Father Time comes back to wreak more havoc in 2014.
7. One thing that I do like is the diversity the Yankees have added to lineup. McCann is a brute masher and Ellsbury is a speed guy while Beltran is an all-around hitter who will hit for average and power. He also gives them a switch-hitter, something they didn't have at last season. Almost literally not at all — Mark Teixeira and Zoilo Almonte combined for 176 plate appearances and that's it, they were the only switch-hitters the Yankees had this summer. Crazy. Ellsbury, McCann, Beltran, and Johnson all work the count well and that's pretty important. The Yankees didn't have enough guys who could put together good at-bats and wear down the starter this year. There were an awful lot of quick at-bats and quick innings. That should change next summer with those four plus Brett Gardner, Mark Teixeira, and Derek Jeter returning.
8. Speaking of Gardner, I'd absolutely keep him unless some team offers a starting pitcher that is just too good to pass up. (Lots of people asked about Gardner for Homer Bailey and I don't see anyway Cincinnati entertains that as one-for-one swap. Gardner's trade value is along the lines of Norichika Aoki's and Seth Smith's, and look at what those two were traded for this week.) Both Ellsbury and Beltran are injury concerns for different reasons, plus Beltran and Soriano figure to get regular turns at DH. Keeping Gardner as a heavily used fourth outfielder who could step into the lineup everyday if someone gets hurt makes an awful lot of sense. If the Reds will trade Bailey for him or another team comes along with a comparable offer, then by all means, pull the trigger. Otherwise keep him around and enjoy the depth. There is no doubt in my mind there will be a time next season the team will be happy they kept him around.