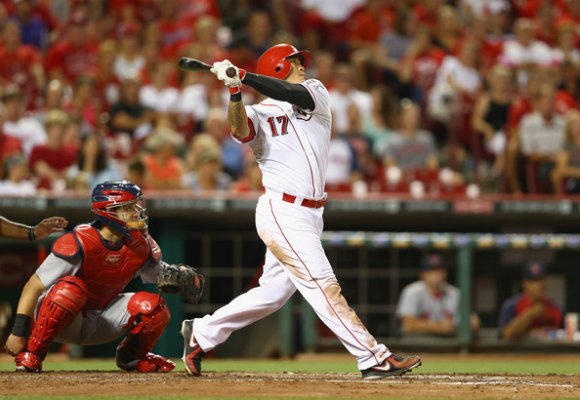 Once it became clear that they weren't making progress with Robinson Cano, the Yankees acted. They moved quickly on Jacoby Ellsbury, but weren't quite done yet. As Newsday's David Lennon said, the Yankees were ready to act the night before Cano signed with Seattle. Once the signing was confirmed, it was pretty obvious that they'd sign a hitter in short order. When we learned that hitter was Carlos Beltran, it was no surprise. The Yankees had been linked to Beltran not only earlier this off-season, but also in 2011 and 2004. The fit seemed obvious.
Yet it appears Beltran might not have been the Yankees' top choice. Yahoo's Jeff Passan shares an anecdote that shines a different light on the situation.
In the aftermath of Robinson Cano's defection to Seattle, New York presented Choo a seven-year, $140 million deal, three sources outside the Yankees' organization told Yahoo Sports. When Boras countered asking for more money – one source indicated he wanted "Ellsbury money," or $153 million over seven years – the Yankees pulled the offer and signed Carlos Beltran to a three-year, $45 million deal.
With four starting outfielders now in the fold, it's unlikely that the Yankees will get back into Choo talks. It wouldn't seem a wise use of resources, given the needs of the pitching staff. But it's interesting to see that the Yankees were willing to spend $20 million per year for seven years on Choo, rather than the $15 million per year for three years on Beltran.
It might seem foolish to turn down such money, but Boras is known for doing right by his clients. Chances are Choo will stay on the market for the time being; with at least a half dozen, and more realistically a dozen, teams pursuing Masahiro Tanaka, there could be a few losers with money to spend. At that point, one of them will probably ante up "Ellsbury money" to get the deal done.