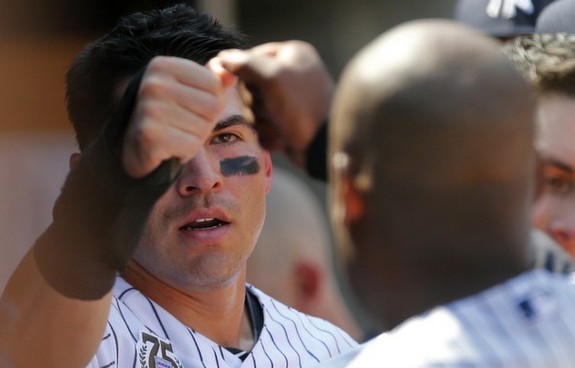 In recent years, playing the Rangers seven times in a ten-day span would have really, really sucked. They were varying degrees of dangerous from 2010-13, and playing them that many times in that short a period would have meant a worn out bullpen and a few losses.
Things are different now. The Rangers are terrible, like worst team in baseball terrible, so seeing them on the schedule seven times in a ten-day span was a welcome sight. That doesn't guarantee wins, of course. Any team can beat any team on any given night, but I'm sure glad the Yankees are playing the 2014 Rangers and not the 2010-13 Rangers so many times in these ten days. Here is the Rangers lineup and here is the Yankees lineup:
CF Brett Gardner
SS Derek Jeter
1B Brian McCann
DH Carlos Beltran
3B Chase Headley
C Frankie Cervelli
2B Brian Roberts
RF Ichiro Suzuki
LF Zoilo Almonte
RHP David Phelps
It is oppressively hot in the Dallas area and there are some thunderstorms in the forecast for later tonight. Nothing heavy like last week. There would be a delay, if anything. Not a postponement or shortened game. First pitch is scheduled for 8pm ET and you can watch on YES. Enjoy the game.
Roster Move: Prior to tonight's game, the Yankees called up Zoilo Almonte and designated Jeff Francis for assignment, the team announced. They are back down to a normal seven-man bullpen and a four-man bench.
Injury Updates: Mark Teixeira (lat) feels fine and he will take regular batting practice on the field today. If that goes well, he will return to the lineup tomorrow …  Jacoby Ellsbury is fine. Just a routine day off. He'll be back in the lineup tomorrow.