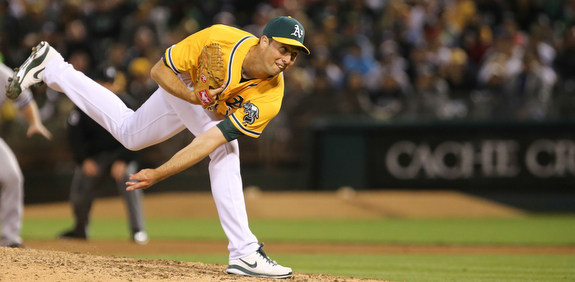 2:11pm: The Yankees have officially announced the trade. They get Francis and cash from the Athletics in exchange for a player to be named later. Jim Miller was designated for assignment to clear a 40-man roster spot. Francis still has to report to the team, so Matt Daley was recalled from Triple-A while they wait.
1:43pm: The Yankees have acquired left-hander Jeff Francis from the Athletics, according to Jerry Crasnick. He was designated for assignment following the Jeff Samardzija/Jason Hammel trade earlier this week. No word on what New York is sending to Oakland, but it'll likely be a player to named later or cash. Nothing significant.
Francis, 33, has a 5.89 ERA (3.67 FIP) in 18.1 innings for the Athletics and Reds this season. He had a 6.27 ERA (4.54 FIP) in 70.1 innings for the Rockies last summer. Don't get excited by his FIP being lower than his ERA — Francis has underperformed his peripherals by at least 0.72 runs every year since 2009. He's Vidal Nuno with less fastball. It's probably not worth digging any deeper than that.
The Yankees simply need a warm body for the pitching staff at this point. Masahiro Tanaka went on the disabled list earlier this week and even with the Brandon McCarthy pickup, the team still has Shane Greene in the rotation and a TBA listed as Sunday's starter. Francis can help get them through the weekend in one piece. Times are tough, man.