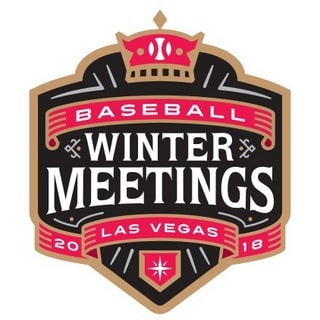 The four busiest days of the offseason have arrived. Well, the three busiest days, really, because everyone heads home Thursday morning after the Rule 5 Draft. The 2018 Winter Meetings begin today at Mandalay Bay in Las Vegas, and, as always, there will be a ton of trades, free agent signings, and rumors these next few days. Lots of rumors. Lots and lots of rumors.
The Yankees have already had a fairly active offseason. They traded for James Paxton and re-signed both Brett Gardner and CC Sabathia, most notably, and they've also brought in some depth options like Hanser Alberto, Tim Locastro, and Parker Bridwell. The Yankees still need another starter though, plus a Didi Gregorius middle infield replacement and bullpen help. Brian Cashman's work is far from done this offseason.
"Obviously, we have a number of things to accomplish that I consider heavy lifting. We need to fill our club out. Usually most things get concluded by the end of the Winter Meetings based on the last two years," said Cashman to George King recently. "Things have dragged out longer, but for the most part, now momentum will kick in for everybody — players, agents and clubs. Hopefully we will be in position to improve ourselves, but part of this is having patience. We don't want to make a mistake and rush this process. If it takes longer, it takes longer. Optimally, you would like to get something done between now and the conclusion of Vegas."
The last time the Winter Meetings were held in Las Vegas the Yankees left town with a newly signed CC Sabathia and momentum toward a deal with A.J. Burnett and having started discussions about a deal with Mark Teixeira. I can't say I expect the Yankees to be that active again this year — that was one of the largest free agent spending sprees in baseball history — but I do expect them to be busy this week. There's still a lot of needs that have to be addressed.
As we do every year, we'll keep you updated on the latest Yankees-related rumors in this one handy post throughout the day. The Winter Meetings are in the Pacific Time Zone this year, so we East Coasters may have to wait a little longer than usual each morning for everyone in Las Vegas to wake up and start cranking out rumors. Anyway, make sure you check back through the day for updates. Here's the latest (all timestamps Eastern Time):