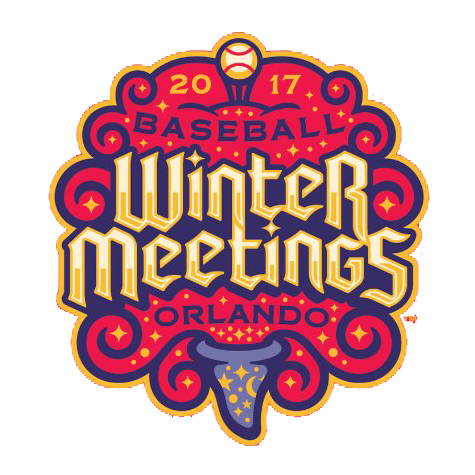 So this offseason went from boring to crazy in a hurry, huh? After weeks of inactivity, Shohei Ohtani signed with the Angels and the Yankees traded for Giancarlo Stanton (!!!) in the span of 48 hours. Just like that, the two most intriguing storylines of the offseason were resolved. Ohtani is an Angel and Stanton will be mashing dingers in the Bronx.
That doesn't mean the Winter Meetings will be boring this week, of course. There are still plenty of quality free agents on the board — nearly every top free agent remains unsigned — plus surprise trade candidates always emerge. The Stanton trade is all but certain to be the Yankees' biggest move of the offseason. They do still need some pitching though, and possibly a second baseman.
"I do think that the future is bright. We've got a lot of good stuff that is already in place, and we've got more good stuff coming. I thought everybody got a chance to see that on the baseball stage this year play out. It has a chance to play out that way even further in the future. I don't think there is a lot for us to have to do. I think we're going to be patient, and we're going to be diligent," said Brian Cashman to Bryan Hoch, barely three days before the Stanton trade.
Stanton will be introduced at a 2pm ET press conference this afternoon, which I assume will be on MLB Network and MLB.com. Now that the Winter Meetings are underway, we're going to keep track of all the day's Yankees-related rumors right here. I honestly don't know what to expect in the wake of the Stanton trade. The Yankees could very easily sit back and let the market come to them now. We'll see. Make sure you check back often for updates throughout the day. All timestamps are ET.
(Reminder: Your trade proposal sucks.)