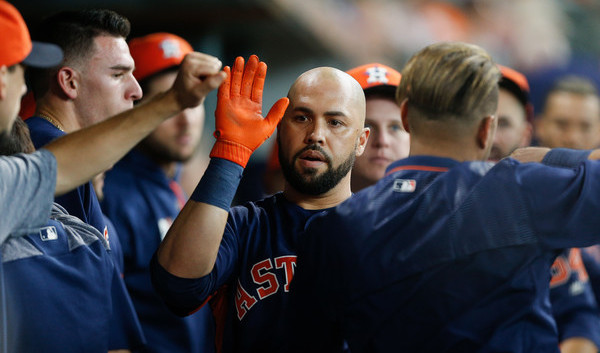 It has now been four weeks and six days since the Yankees parted ways with Joe Girardi, and prior to today they'd conducted only five managerial interviews. The GM Meetings and Thanksgiving slowed things down a bit, but this has certainly been a slow-moving process. Here's the latest managerial search and coaching staff news.
Yankees interview Beltran
As expected, the Yankees did indeed interview Carlos Beltran for their managerial opening today, the team announced. Beltran retired as a player earlier this month and said he wants to stay in baseball and hopefully manage one day. Not counting player-managers, he would be only the fourth person to go from playing one year to managing the next if he were to get the job, joining Yogi Berra, Joe Adcock, and Gil Hodges.
Beltran has long been considered a future manager because he's a top notch clubhouse dude with a long history of taking young players under his wing. (He mentored Aaron Judge in Spring Training 2016.) It doesn't seem communication would be an issue with Beltran at all. Is he familiar with analytics? That's a big question. I don't love the idea of hiring someone with zero coaching or managerial experience. If the Yankees do name Beltran their manager, I hope they'd bring in an experienced bench coach (and coaching staff in general) to help him out.
Yankees will interview at least one more managerial candidate
According to Mike Mazzeo, the Yankees will interview at least one more managerial candidate after Beltran. It's possible they will interview several more candidates, in fact. Earlier this month both Brian Cashman and Hal Steinbrenner indicated the Yankees would interview fewer than ten candidates total. Beltran is the sixth, and the next interview would be the seventh. Can't imagine there will be many more after that.
Most of the managerial candidates the Yankees have interviewed have come out of left field — Rob Thomson was no surprise, and Hensley Meulens getting an interview wasn't that unexpected, but everyone else? not many saw them coming — so your guess is as good as mine as to who the Yankees will interview next. Maybe Triple-A Scranton manager Al Pedrique? Matt Kardos says Pedrique hasn't been contacted about an interview yet. Maybe Cashman's longtime pal Trey Hillman, assuming Hillman has an out in his contract with the SK Wyverns in Korea?
Thomson to interview with Phillies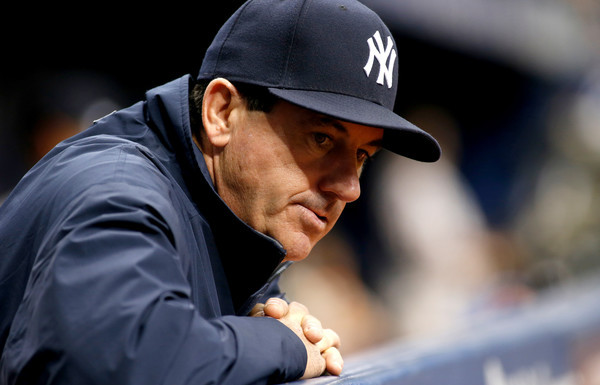 At some point this week Thomson will interview with the Phillies for their bench coach vacancy, reports Sweeny Murti. Thomson was the first managerial candidate the Yankees interviewed, and he said he wants to stay with the team even if he doesn't get the job, but he's going to cover his bases and interview elsewhere in case things with the Yankees fall through. If nothing else, interviewing with the Phillies might give Thomson some leverage to use against the Yankees when it comes time to talk contract, for whatever role.
Thomson has been with the Yankees since the early 1990s and he's held a variety of coaching and front office roles. He knows the organization inside and out. And, as Joel Sherman recently noted, Thomson has run Spring Training for the Yankees for a while now, and their camp is arguably the most organized and well run in baseball year in and year out. Thomson has obvious and considerable value to the Yankees, in my opinion. Even if the Yankees don't name him manager, keeping him in a no-brainer, especially if they hire a rookie skipper.
Paul joins the Angels
Minor league catching coordinator Josh Paul has left the Yankees to join the Angels as Mike Scioscia's bench coach, the club announced. Paul played for the Halos from 2004-05, and I'm sure he and GM Billy Eppler have a relationship dating back to their time with the Yankees. Scioscia's contract is up after 2018. Maybe Eppler is grooming Paul to take over? Catching coordinator to bench coach is a big jump.
Paul, who had been with the Yankees since his playing career ended in 2008, was speculated as a potential managerial candidate soon after Girardi was let go. He never did get an interview though, and I'm sure that contributed to his decision to join the Angels. That and the fact he got promoted to bench coach. Hard to turn that down after years of coaching and instructing in the minors. Paul worked with all catchers in the minors and was highly regarded, which is why he was considered a potential managerial candidate and another team named him bench coach.