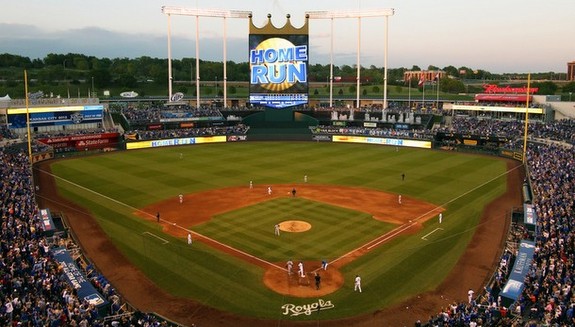 Man, talk about a trap series. The Royals remain winless at home this season, sporting an unsightly 0-10 record at Kauffman Stadium on May 3rd. It seems inevitable that they'll win their first home game at some point during this four-game weekend set with the Yankees.
What Have They Done Lately?
As expected, the Royals are pretty bad. They wrapped up a 12-game losing streak about ten days ago and have won four of six games since. At 7-16 with a -24 run differential, Kansas City has the second worst record and run differential in the American League.
Offense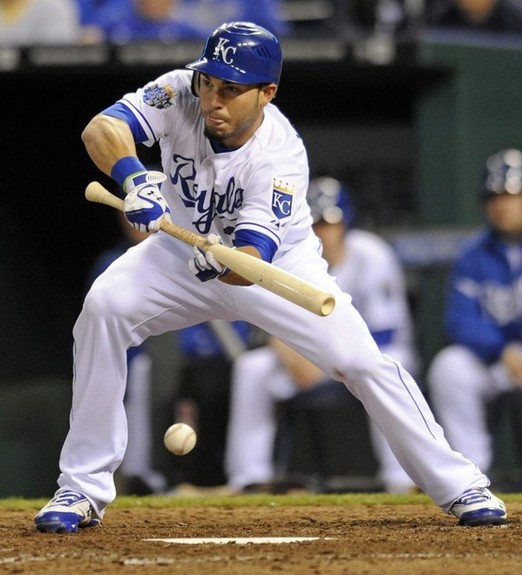 One year after finishing in the top ten in runs scored and runs per game, the Royals are bottom five in the league in runs (89) and runs per game (3.87) this season. Their team 103 wRC+ is tenth in baseball though, and I would put more stock in that than simple runs scored. The Royals are middle of the pack in both team homers (20) and steals (16).
Mike Moustakas (146 wRC+) and the underrated Billy Butler (140 wRC+) have been the club's two most productive hitters while Eric Hosmer (74 wRC+) and Jeff Francoeur (57 wRC+) haven't provided much support. Alex Gordon's follow-up to his breakout season has not gotten off to the start he would've liked (112 wRC+). Most of the players who are hitting — Alcides Escobar (111 wRC+), Mitch Maier (112 wRC+), Yuniesky Betancourt (109 wRC+), and Chris Getz (139 wRC+) — are not guys you'd expect to maintain that level of performance over a full season.
Center fielder Lorenzo Cain (-20 wRC+) is currently on the DL with a hip strain and catcher Salvador Perez has not played at all this season due to a knee injury. Jarrod Dyson (102 wRC+) has helped the depleted outfield while Brayan Pena (80 wRC+) and Humberto Quintero (103 wRC+) handle catching duties in Perez's stead.
Pitching Matchups
Thursday: RHP David Phelps vs. LHP Danny Duffy
Duffy is coming off a ten-day layoff after having his last start skipped due to some elbow tightness. He threw 113 pitches in just 4.2 IP in his previous start, so I guess give the Royals credit for being smart enough to give him the extra rest. The 23-year-old southpaw has struck out 20 batters in 17.1 IP but has also walked ten, getting a ground ball just 34.1% of the time. Duffy throws very hard, legitimately sitting in the mid-90s with his fastball. An upper-70s curveball is his primary secondary pitch and a mid-80s changeup is a third show-me offering more than anything. The Yankees crushed him the only time they saw him last year — eight runs in three innings — though that doesn't mean much as far as I'm concerned. It'll be interesting to see if the elbow gives him any trouble, specifically with his control.
Friday: LHP CC Sabathia vs. LHP Bruce Chen
Kansas City's version of Freddy Garcia (the 2011 version, not 2012), Chen has revived his career as a low-strikeout (5.86 K/9 and 16.1 K%), low-walk (1.95 BB/9 and 5.4 BB%), low-ground ball (35.6%) finesse lefty. He's a true five-pitch guy, sitting in the upper-80s with his four-seamer, the mid-80s with his sinker, the low-80s with his slider, the upper-70s with his changeup, and the low-70s with his curveball. It's a much different look than the guy the Yankees will be running out there. Chen is going to force hitters to put the ball in play, so the Yankees have to punish his mistakes and avoid chasing his junk off the plate.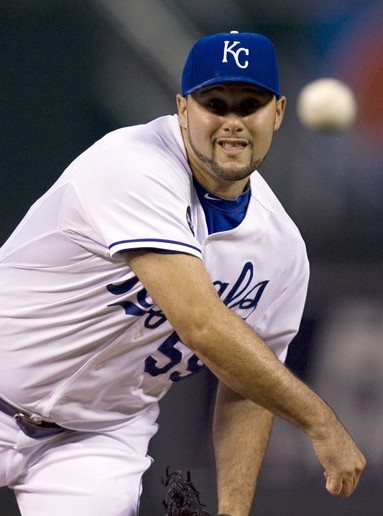 Saturday: RHP Hiroki Kuroda vs. RHP Felipe Paulino
Paulino will be making his season debut after starting the year on the DL with a forearm strain. He was arguably the team's most effective starter last season after being claimed off waivers from the Rockies, posting strong strikeout (8.59 K/9 and 22.4 K%) and ground ball (45.1%) numbers in addition to a mediocre walk rate (3.47 BB/9 and 9.0 BB%). Paulino throws pretty hard, sitting in the mid-90s with his fastball and backing it up with an upper-80s slider. His mid-80s changeup is a usable third pitch more than a true weapon. Paulino is the kind of guy the Yankees can make work hard and throw a lot of pitches, but a mid-90s fastball is a pretty good way to escape any potential jams.
Sunday: RHP Phil Hughes vs. RHP Luke Hochevar
The former number one overall pick, Hochevar has developed into a sturdy mid-rotation type. That has value but isn't the kind of return you're expecting from the top pick in the country. His 7.36 ERA is the result of two four-inning disasters (seven runs against the Indians and nine runs against the Tigers) and three otherwise strong starts. He doesn't miss bats (6.31 K/9 and 15.7 K%) and his walk rate is high (3.86 BB/9 and 9.6 BB%) compared to his career numbers (3.05 BB/9 and 7.8 BB%), but his shiny 2.94 FIP is buoyed by the zero homers he's allowed. Anyway, Hochevar throws three different fastballs — low-90s four-seamer and sinker, upper-80s cutter — and three different offspeed pitches — mid-80s slider, upper-70s curveball, mid-80s changeup. The changeup and curveball are seldom-used, but they're there if needed.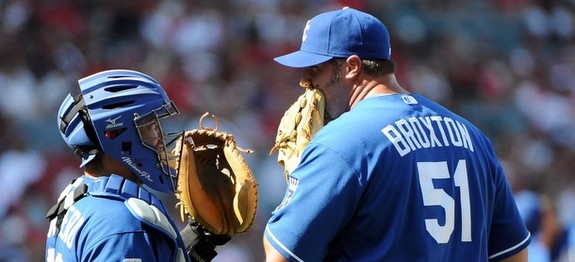 Bullpen Status
The Royals had a strong bullpen last season (3.75 ERA and 4.07 FIP) and reason to be optimistic for 2012, but their relief corps has suffered two massive injuries in the early going. Closer Joakim Soria went down with his second Tommy John surgery during Spring Training, then setup man extraordinaire Greg Holland (2.21 FIP in 2011) hit the DL with a rib cage problem after seven ineffective appearances (eight runs in 6.1 IP). The solid but unspectacular Blake Wood (3.69 FIP in 2011) hasn't thrown a pitch this season due to an elbow problem.
As a result of all the injuries, former Dodgers closer Jonathan Broxton (3.06 FIP) now handles ninth inning duties for KC. He was one of the two or three best relievers in baseball from 2006 through the middle of 2010, when the Yankees broke him with a four-run, 48-pitch outing that June. Broxton hasn't been the same since, and although his 2012 performance is encouraging, he's no longer the dominant late-inning force he once was. He threw eleven pitches yesterday after not pitching since last Friday.
Anyway, two rain outs in the last five days has the Royals' bullpen is relatively good shape. Setup man Aaron Crow (3.44 FIP) threw a dozen pitches yesterday afternoon, his first appearance since last Thursday. Right-hander Kelvin Herrera (5.94 FIP) and left-hander Tim Collins (2.73 FIP) have each appeared in the last two games and are probably the only question marks for tonight. Lefty Jose Mijares 2.67 FIP) threw nine pitches yesterday after a long layoff. Long men Nathan Adcock (3.50 FIP) and Luis Mendoza (5.55 FIP), side-arming righty Louis Coleman (7.23 FIP), and lefty specialist Tommy Hottovy (2.94 FIP) are all fresh. Someone from this group will get send down for Paulino at some point before Saturday's game.
There are a number of great Royals' blogs out there, including Royals Review and Royals Authority. As for the Yankees, check out our Bullpen Workload page to see who may or may not be available tonight.