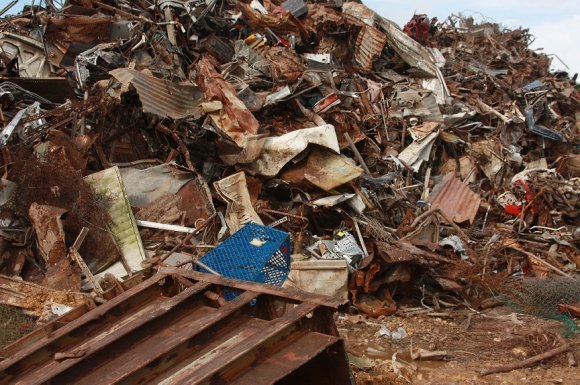 Brian Cashman and Co. have been spending a good deal of time at the local junk yard, searching for scraps that can perhaps fit into their Frankenstein of a 2013 roster. At this point, given the many weaknesses, any available player represents a potential upgrade; even Vernon Wells could prove better than fellow scrap heap additions Ben Francisco and Brennan Boesch.
Today a few teams lumped a few more players onto the scrap heap. Looked at from the perspective of the defending AL East champs they normally wouldn't merit consideration. But with these Yankees, anyone is in play.
Lyle Overbay: The Red Sox signed Mike Napoli to play first base, but with the issues they discovered during his physical they sought a MLB-caliber backup plan. That turned out to be Lyle Overbay, whom they signed to a minor league deal in late January. Had he made the Red Sox it would have been his fifth team in the last four years. Today they cut him loose, so he'll be seeking a different home for that fifth team.
With David Ortiz starting the year on the DL, it seemed that Overbay had a chance to make the Sox roster. Apparently they think they can get more out of Mike Carp and perhaps some of their younger players. For his part, Overbay hit well in parts of two seasons with Arizona, but has generally struggled since 2009. He could provide a temporary solution at first base, perhaps platooning with Juan Rivera. Given the Yankees' vulnerability against left-handed pitching, though, it seems more likely they'll stick with the right-handed bat.
Tyler Greene: If the Astros cut a player, he's not likely to be of much use to any other team. Ask 30 baseball pundits who will have the No. 1 pick in the 2014 draft and all 30 will guess Houston. Why would the Yankees have any use for a player the Astros couldn't even use? Because at shortstop the pickings are slim.
If Derek Jeter opens the season on the DL, Eduardo Nunez becomes the starting SS with Jayson Nix backing him up. If Nunez's throwing problems persist and he's no longer a viable option at SS, Nix isn't a guy you can really play there every day. That leaves Reegie Corona as the next option on the depth chart. Greene, a 2005 first-round pick, hasn't hit a lick: .224/.292/.356 in 689 MLB PA. In the minors his only real successes came in the Pacific Coast League, where Bubba Crosby once hit .361/.410/.635. Yet he's still a likely upgrade over Corona, and gives the Yankees a decent defensive option if Jeter remains immobile and Nunez falters.
Ramon Hernandez: He's not on the scrap heap yet, but it certainly appears he's headed there. Troy Renck of the Denver Post says that that Hernandez will either be traded or released at some point. He'll earn $3.2 million this year, and given his abysmal 2012 season, combined with his advanced age, either the Rockies will eat almost all of that in a trade or else be forced to release him.
The Yankees seem committed to Francisco Cervelli to start the season. The disdain for Cervelli is a bit over the top in my opinion, seeing as he does own a career .271/.339/.353 line in about a full season's worth of PA. Still, that's spread out pretty far so the Yankees could use a backup plan. Austin Romine will likely need some more time, and Chris Stewart is hardly an option to start. Hernandez was worse last year, but he also suffered from a hand injury. At 37, though, he's quite a risk. The Yanks might rather go with who they have in camp already than an unknown outsider.
In normal years, we might have laughed off these players. Who needs these old, underperforming players? But with injuries and general lack of depth this year, everyone becomes an option. At this point it would be something of a surprise if the Yankees didn't sign one of these three players.