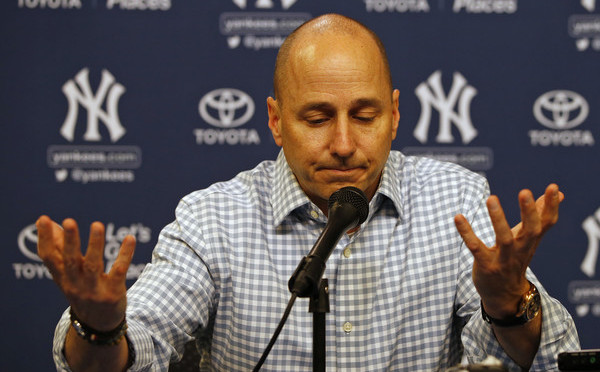 The 2017 non-waiver trade deadline is 4pm ET next Monday, and already the Yankees have made one significant trade. They acquired Todd Frazier, David Robertson, and Tommy Kahnle from the White Sox for three prospects (and Tyler Clippard) a week and a half ago. That one has paid dividends already. The Yankees have made two smaller trades (Tyler Webb for Garrett Cooper, Rob Refsnyder for Ryan McBroom) as well.
At the moment the Yankees are a half-game back in the AL East and 2.5 games up on a wildcard spot, so they're very much in the race. Adding is the way to go. The White Sox trade answered any "buyer or seller?" questions. A starting pitcher is the obvious priority following Michael Pineda's injury, though another bat and a lefty reliever shouldn't be ruled out either. We're going to keep track of all the day's Yankees-related rumors right here, so keep coming back for updates. All timestamps are ET.
Reminder: Your trade proposal sucks.