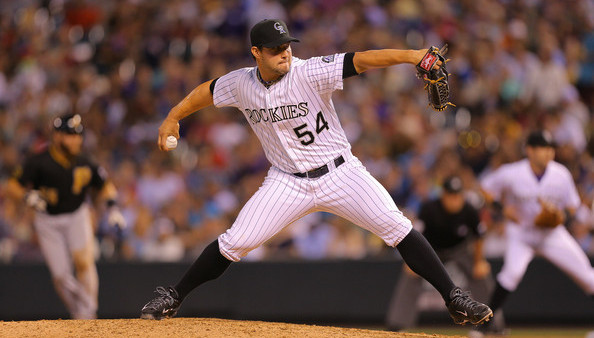 The Yankees neither selected a player nor lost a player in the 2014 Rule 5 Draft on Thursday. That includes both the Major League and minor league phases. New York did have three open 40-man spots, but Brian Cashman told reporters on Wednesday the club was unlikely to select a player and instead keep those three spots open for flexibility.
All of the Rule 5 Draft picks can be seen right here. The best Yankees farmhands left unprotected this year were RHP Mark Montgomery, RHP Zach Nuding, and 1B Kyle Roller. As a reminder, Rule 5 Draft players must stay on their new team's 25-man active roster all season or be placed on waivers and offered back to their original team before going to the minors. The Yankees added OF Tyler Austin, RHP Danny Burawa, RHP Branden Pinder, and OF Mason Williams to the 40-man roster in November to protect them from the Rule 5 Draft.
The Yankees have made a few Rule 5 Draft picks over the years, most notably LHP Cesar Cabral in 2011 and UTIL Josh Phelps in 2006. Phelps stuck for a few weeks in a regular season and Cabral, who was actually selected by the Royals and immediately traded to New York for cash, nearly made the team out of Spring Training in 2013 before fracturing his elbow at the end of camp. The Yankees lost RHP Tommy Kahnle to the Rockies in last year's Rule 5 Draft. He had a 4.19 ERA (4.02 FIP) in 68.2 generic innings this summer.
I thought the Yankees would roll the dice and take a player in the Rule 5 Draft given all their open 40-man spots, maybe a hard-throwing reliever or something, but obviously they felt it wasn't worth it. The Rule 5 Draft is more fun as a concept than in reality. There have been a few success stories over the years, most notably Johan Santana and Dan Uggla, but the vast majority of players selected have no impact and are returned to their former teams. It's not really a way to accumulate talent. It's a shot in the dark.