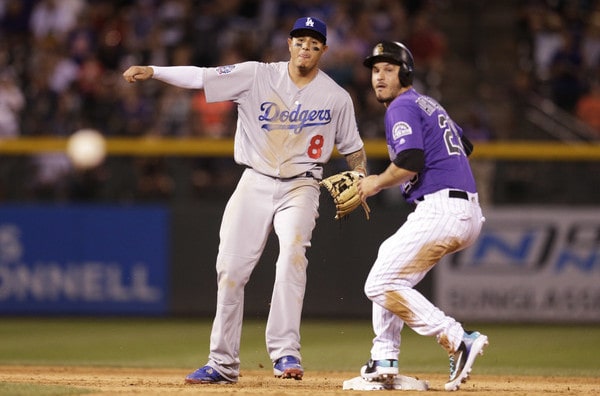 As busy as the Yankees have been this winter, it would be a surprise at this point if they sign one of the top two free agents. Their interest in Manny Machado has been tepid at best and their interest in Bryce Harper has been virtually nonexistent. That could change in an instant, of course. For now, a Machado or Harper deal continues to seem unlikely. Disappointing!
Over the last few weeks, as the Yankees continued to sign players not named Machado or Harper, a new narrative started to emerge. That narrative: Nolan Arenado is their real target. The superstar Rockies third baseman will be a free agent next winter. Andy Martino is the latest to report it:
Earlier this week, after I published my nine millionth story of the offseason about the Yankees and Manny Machado, a major league source reached out with a suggestion: Don't sleep on the Yanks and Colorado third baseman Nolan Arenado.

…

Meanwhile, people briefed on the Yankees thinking say that GM Brian Cashman — who did not respond to a request for comment — has internally discussed the possibility of trying to trade for Arenado either now or during the season. One source said that the teams have likely talked already, but neither Cashman nor Rockies GM Jeff Bridich have confirmed this.
Passing on Machado and Harper to sign Arenado is a viable strategy, I suppose. I don't agree with it all, largely because I think Machado and Harper will be better players going forward, and because signing Arenado next offseason doesn't help the Yankees win this season. They should be doing all they can to win in 2019. Windows can be short, man. You have to capitalize while you can.
That said, yeah, you could argue passing on Harper and especially Machado now to sign Arenado later is a sound strategy. I guess the argument goes something like this: Arenado is an excellent all-around player, he has a much cleaner injury history, and he has long been considered a clubhouse leader with captain potential. Every team wants a player like Arenado. He's awesome.
Wanting to acquire Arenado is perfectly normal. Martino says the Yankees have "internally discussed" the possibility of pursuing him and guess what? I imagine the other 28 teams have also "internally discussed" going after Arenado. The Yankees aren't a special case. There are two things about all this Arenado talk that I can't get out of my head.
1. Why wait for Arenado when Machado is available now? There are several layers to this. One, signing Arenado as a free agent doesn't help you win this season, as I already noted. That's kind of a big deal. Sign Machado and he helps you win now. Two, who's to say Arenado will actually become a free agent next offseason anyway? The Rockies have a history of paying big to keep their own (Todd Helton, Troy Tulowitzki, etc.) and I'm sure they'll make a run at extending Arenado.
Three, the Yankees could get Arenado now, but then they'd have to pay twice. First in prospects/players to get him in a trade and then with a massive extension to keep him, a massive extension that figures to be on par with the contract Machado will soon sign. And four, the Rockies are good! Back-to-back postseason trips! Why would they trade their best player? Trading for Arenado now doesn't seem doable. Maybe at the deadline should Colorado fall out of it, and even then we're back to the "paying twice for him" thing.
While I totally understand wanting Arenado, I just can't get beyond the whole "Machado is available right now" thing. He's available right now. Right now. The Yankees could sign him tomorrow, get a player younger and I'd argue better than Arenado, and keep all their prospects. Assuming a trade is off the table given the Rockies' hopes of contention in 2019, the options are sign 26-year-old Machado now or sign 28-year-old Arenado next winter. Arenado's great but that is an easy call in my book.
2. This all sounds like spin. Yuuup. In this era of Yankees austerity and general free agent shunnery, I am extremely skeptical of any purported "we're going to pass on this star player now, but don't worry, we'll spend big for a star player next offseason" plan. I mean, didn't we just go through this with Machado and Harper? Reset the luxury tax now because oh baby wait until those two become free agents! Yeah, worked great.
There will be, always and forever, reasons to not sign a free agent. Arenado's production outside Coors Field, for example. If you can come up with reasons to pass on Machado and Harper, you can come up with reasons to pass on Arenado. Believe me. This is how I imagine the front office conversation going:
Executive No. 1: "Fans are mad we're not going to sign Machado, so let's tell them we're waiting for Arenado instead."
Executive No. 2: "Good idea. Then, if Miguel Andujar has a great season, we can tell them we don't need Arenado because we have our third baseman."
Executive No. 1: "Perfect. And if Andujar stinks, we'll put DJ LeMahieu at third and tell everyone we're waiting for Mike Trout to become a free agent next year."
Executives No. 1 & 2: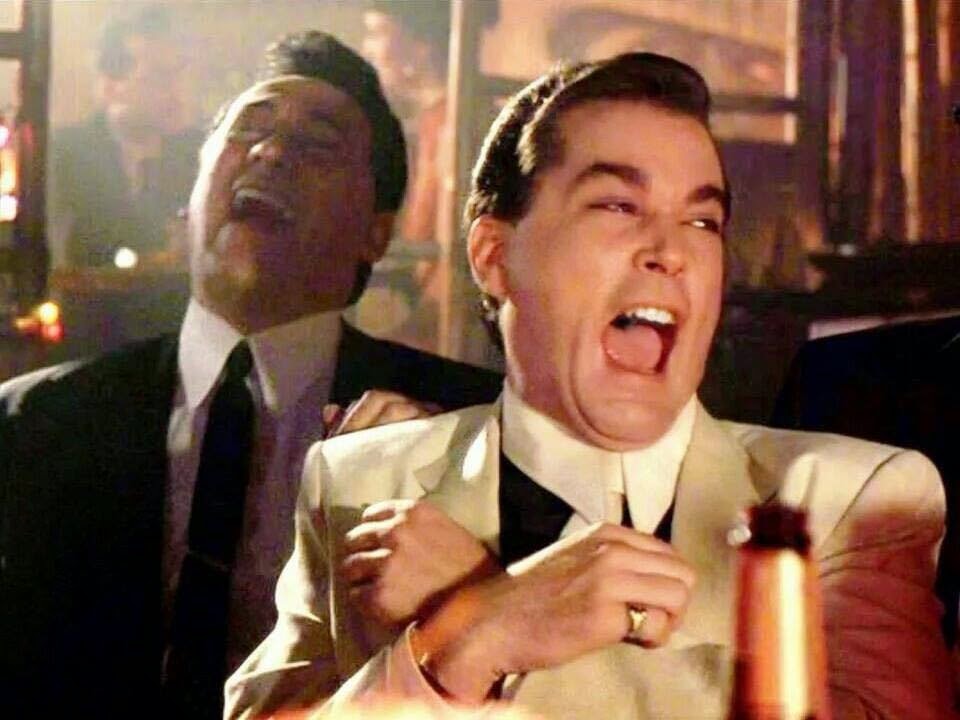 The Arenado stuff seems a little too convenient to me. Conveniently timed (right before Machado and Harper sign) and of convenient substance (don't worry, we'll get a star next year). Passing on Machado and Harper will create an overall negative reaction. It's inevitable. The Arenado stuff seems like an attempt to mitigate the damage because "we already signed LeMahieu and Tulowitzki!" isn't going to do the trick. I dunno. Shrug.
To be the fair to the Yankees, they have done something like this before. They passed on Johan Santana during the 2007-08 offseason because they wanted to sign CC Sabathia during the 2008-09 offseason. They rolled the dice and it worked out as well as anyone could've hoped. Passing on Machado and Harper now to wait for Arenado later would be a similar move. The Yankees have done this before. It doesn't make it any less risky, but they have done it before.
Even if the interest in Arenado is sincere and not spin, the baseball reasoning is misguided. These are three similarly excellent players in their mid-20s. Two are available right now for nothing but cash (and a draft pick in Harper's case). The other may not ever become available, either via trade or free agency. A team that wants to win right now signs Machado or Harper. They don't wait a year for someone else. The logic that says the Yankees should wait for Arenado is specious.
Arenado is undeniably a great player. Maybe he won't be as great outside Coors Field, but I'd bet on him still being a 25-homer bat with all-world defense at third base. That guy's a star. To me though, the "we're passing on this guy now because we want this guy later" thing is a transparent attempt to shift focus away from what's happening right now. Baseball teams loving promising things will happen in the future. How often do they follow through? Not often enough for me to buy Arenado as the real reason the Yankees will pass on Machado and Harper.