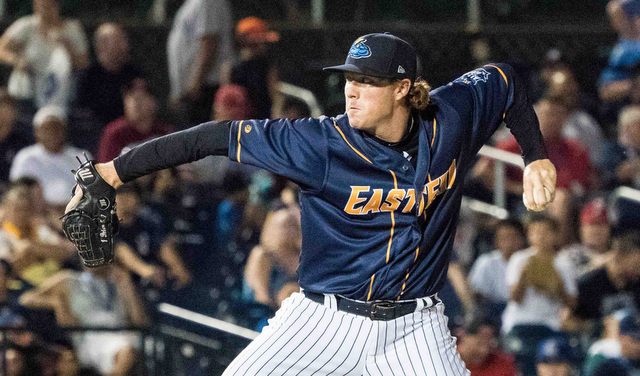 According to Jack Curry, the Yankees have acquired $1.5M in international bonus money from the White Sox for minor league southpaw Caleb Frare. Chicago is in the $300,000 penalty phase for past international signings and can't really spend the money this year. The Yankees have not yet announced the trade, but there's no reason to doubt Jack. (Update: The trade has been announced. Done deal.)
Between the Frare trade and the Luke Voit trade, the Yankees have added $2.5M in international bonus money the last two days. They started with a $4,983,500 bonus pool, so they're now up to $7,483,500. The Yankees also acquired an unknown sum of bonus money from the Brewers a few weeks ago. They can max their bonus pool out at $8,721,125 this year, and if they haven't done it already, they should be pretty close.
The Yankees have already signed — or agreed to sign — several international players since the 2018-19 signing period opened on July 2nd. Top Cuban prospect Victor Victor Mesa remains unsigned — he hasn't been cleared to sign yet, of course — and the Yankees could make a run at him. I think they're focusing more on other players though. The Yankees are in the smallest bonus pool bracket because of their market size and other teams can offer Victor² lots more. We'll see.
Frare, 25, was New York's 11th round pick in 2012. He had a 0.62 ERA (2.24 FIP) with 33.7% strikeouts and 8.9% walks in 43.2 Double-A innings this year before one appearance with Triple-A Scranton earlier this week. Frare is due to become a minor league free agent after the season and the Yankees have too many guys ahead of him on the bullpen depth chart, so chances are he would've looked for a greater opportunity elsewhere. The Yankees dealt him for bonus money rather than potentially lose him for nothing. Frare should get a look with the ChiSox. Good for him.