Got eight questions for you this week. The Submit A Tip box in the sidebar is the best way to send us anything throughout the week, mailbag questions or otherwise.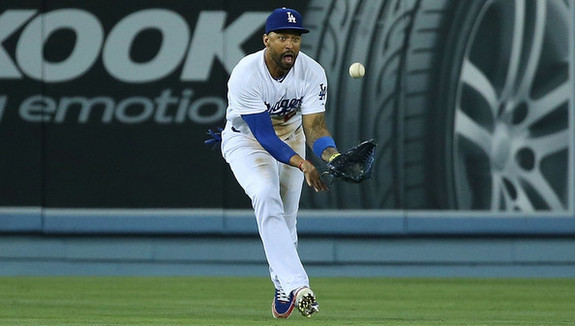 Many asked: What about Matt Kemp?
Kemp, who is still only 29, is open to being traded to a team that will put him back in center field full-time, according to Ken Rosenthal. That obviously isn't happening with the Yankees. The Dodgers have been playing Kemp in left field and a tiny little bit in right while guys like Andre Ethier and Scott Van Slyke play center. They think that little of Kemp's defense, and, of course, they have veteran outfielders to spare. He seems to be the most movable.
Kemp missed basically half of last season with shoulder, hamstring, and ankle injuries — the shoulder and ankle problems required surgery and he's had shoulder surgery in each of the last two offseasons — but he's been healthy this year, hitting a solid .268/ .33/.422 (116 wRC+) overall. That's much better than last year's 103 wRC+ mark but far behind his 2011 (168 wRC+) and 2012 (145 wRC+) production. He has always struck out a bunch (25.8%) but makes up for it with walks (9.2%), though his  power (.154 ISO) disappeared following shoulder surgery and he's not the first guy that's happened to.
There is approximately $118M left on Kemp's contract through 2019 and that's an avoid at all costs deal for me. The structural problems in his shoulder explain the missing power — Adrian Gonzalez had the same surgery a few years ago and his power isn't close to what it once was — and doesn't give me much reason to expect it to return. His defense isn't good and it's clear he isn't happy playing a corner spot. This isn't a "let's take a flier on him" situation, there's too much money left on his deal for that. I'd steer clear unless Los Angeles was willing to eat a substantial sum of money and take back only middling prospects in return. Too many red flags.
(For what it's worth, Dan Szymborski's ZiPS system projects Kemp for a total of 7.7 WAR from 2005-19. Yikes.)
A few asks: What about Darwin Barney?
This is an easy no for me. Barney flat out can't hit (58 wRC+ this year and a 67 wRC+ in over 2,000 career plate appearances) and while he's a very good defender, he isn't as good as the defensive stats said he was a few years ago because they were not yet accounting for the shift. The Yankees have the exact same player in Brendan Ryan — a better version, in fact, because Ryan can play shortstop. Very easy no for me. If they're going to replace Brian Roberts, I'd hope they would call up Rob Refsnyder before going with someone like Barney.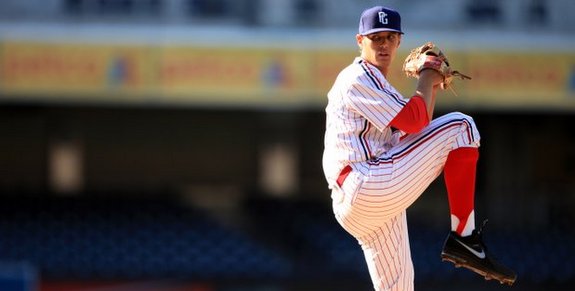 Many asked: What about Brady Aiken? Should the Yankees go after him if MLB declares him a free agent?
The Astros failed to sign Aiken, the first overall pick in this summer's draft, last week after a pre-signing physical showed his UCL was smaller than usual. It's not torn, it's just an abnormality, like Ty Hensley had in his shoulder. The two sides had agreed to a $6.5M bonus, but Houston dropped it down to $5M after seeing his elbow and they couldn't come to terms. Fifth rounder Jacob Nix agreed to a $1.5M bonus that was based on savings from Aiken's below-slot bonus, but the Astros went back on that deal too. Nix really got screwed.
Anyway, the MLBPA filed a grievance on Aiken's (and Nix's) behalf because of how negotiations were handled. The usually mild-mannered Casey Close represents both and he tore into Houston for how they handled talks. The odds are strongly against MLB making either player a free agent, however, because the team did make both players the minimum required offer according to the Collective Bargaining Agreement. The league declared Barret Loux a free agent a few years ago because the Diamondbacks never made him an offer after taking him sixth overall and not liking something they saw in his shoulder. But yes, in the unlikely event Aiken (or Nix) is declared a free agent, the Yankees should go after him, clearly. They never got a chance to sign talent like that. Flex those financial muscles.
Daniel asks: Looking to next season, I was wondering if it would be possible if not likely that the Yankees would look to re-sign Chase Headley. I know there is the A-Rod potential issue as always but what kind of a deal would Headley require? If he continued at his pace of below average offense and strong defense, is it possible he'd sign a one year relatively low cost deal to rebuild value? Or is there a team out there other than the Yankees desperate enough to bet on his past production and go all in with a multi year deal?
As with Brandon McCarthy, I think it's possible the Yankees will re-sign Headley after the season, but how he plays the next two months will play a huge role in that. Remember, when they traded for Lance Berkman a few years, there was immediate talk of re-signing him as a part-time first baseman/DH, but he played his way out of town.
Headley should have a decent market after the season because third basemen are always in demand, so I don't think a one-year deal will do it. Plus he's at that age when he'll look for the biggest payday possible. Brian Cashman made it clear Headley was a rental after the trade, so maybe the team is dead set on playing Alex Rodriguez at third next year and won't even consider bringing Headley back. But yeah, to answer the question, I think there's at least a small chance he'll come back, but it'll take multiple years. I don't see a one-year deal doing it in this market.
Steven asks: Any update on Andrew Bailey? Is he in any position to help the team? And is he on a two-year contract so that the real upside of the deal is 2015? I honestly forgot about him.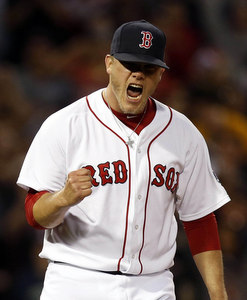 The last update we got on Bailey came back on June 26th, when VP of Baseball Ops Mark Newman confirmed the right-hander was throwing bullpens in Tampa, but only fastballs and changeups. He had yet to start throwing breaking balls. The Yankees have maintained that if Bailey does pitch this year, it'll be very late in the season, sometime in September. This signing was always about 2015 (his contract includes a club option). Anything Bailey gives them this year is gravy. It's pretty amazing how the four injured relievers everyone wanted their team to sign — Bailey, Jesse Crain, Ryan Madson, and Joel Hanrahan — have yet to pitch this season. Hanrahan just suffered a setback and is done for the year, in fact. Arm injuries suck, man.
Dan asks: Assuming the season won't be lost at that point; why not wait on Cliff Lee to get to waivers and then put in a claim on him and see if you can get him just for his salary? He's making a lot, but it's only for one additional year and the Yanks can afford it. Better to save the prospects I think then squabble over Philly eating $5-10M.
The Dodgers actually claimed Lee off trade waivers in August a few years ago, but the Phillies pulled him back. I'm sure they would do the same this year — you don't let aces go for nothing more than salary relief — unless they have serious concerns about his elbow. Then they might just dump him and walk away, but I think that's unlikely. From where I sit, it would make sense for the Yankees claim, if for no other reason than to block a team like the Orioles or Mariners or Angels from potentially acquiring him. It is a risky move though because you could wind up with a $25M a year pitcher with a bum elbow. This seems like a "yeah definitely do it" move to us, but there's a lot of other stuff to consider that we're just not privy to, like his medicals and the team's financial situation.
Jeff asks: If you had to chose between a power hitting RF'er or a starting pitcher at the Deadline, and you could only have one or the other, which would it be?
As much as the Yankees need offense, it would have to be another starter. I have much more faith in the team's ability to fix their lineup internally than I do the rotation. They could call up Zoilo Almonte or Rob Refsnyder, or Brian McCann or Carlos Beltran could get hot, something like that. The rotation though? There's nothing left in the minors, they've used up all of their depth. Chase Whitley gets major props for what he's done as a recently converted starter, but replacing him is a priority before the deadline. The Yankees need both, a right fielder and a starter, but I'll take the pitcher if I can only pick one.
Dan asks: True or False: Next year is make or break for Tyler Austin, Mason Williams, and Manny Banuelos as prospects?
I'll say false, true, and false. Austin (wrist) and Banuelos (elbow) have had injury trouble the last few years and I think they need more time to get over that and show what they can do at 100%. Williams has been healthy these last two years though and he just hasn't made any progress whatsoever. A third straight year of that would not be the end of his career, but it would be pretty damning. Talent and tools alone don't buy guys unlimited opportunities, especially when they've had attitude and makeup issues like Williams.