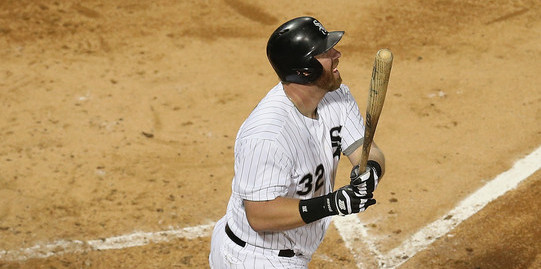 The Yankees have made a series of major moves this winter and barring something unexpected, the team you see right now will likely be the team they take into the regular season. Sure, there might be some tinkering here and there, but another big move probably isn't happening. Once the season begins and we see how some things play out (the infield and bullpen, primarily), the Yankees can start to look for in-season upgrades via the trade market.
The most common trade deadline fodder is a player making decent money on a non-contender, and these days most teams stay in contention until late in the season thanks to the second wildcard spot. The Yankees have already blown past the $189M luxury tax threshold, so they're in a position to take on salary to facilitate a trade without worrying about staying under the threshold. Obviously it's way too early to seriously look at potential midseason trade targets, but here are a few players who could wind up on the block and be of interest to the Yankees.
Adam Dunn
The White Sox have three first base/DH types in the newly signed Jose Abreu, franchise icon Paul Konerko, and impending free agent Dunn. Dunn is the obvious odd man out here. The Yankees do not have a true backup to Mark Teixeira, so if his surgically repaired wrist flares up and causes him to miss significant time, one of their very first calls will be to the White Sox. Dunn is owed $15M this year, the last of his four-year contract, and the ChiSox will probably jump at the chance to unload even part of it. He would make sense for New York if Teixeira goes down with another injury.
Chad Billingsley
Okay, the Dodgers figure to be the opposite of a non-contender looking to shed salary this summer. They do have a pricey front four of the rotation (Clayton Kershaw, Zack Greinke, Hyun-Jin Ryu, Dan Haren) with Billingsley (Tommy John surgery) and Josh Beckett (Thoracic Outlet Syndrome) slated to return early in the season, so it's possible one will become available as Los Angeles looks to plug another hole on their roster via trade. The 29-year-old Billingsley is more marketable than either Haren or Beckett (the other three guys aren't going anywhere) and his contract includes an affordable $15M club option for next season. It's a long shot but there could be a fit between baseball's two highest spending clubs come June or July (or August).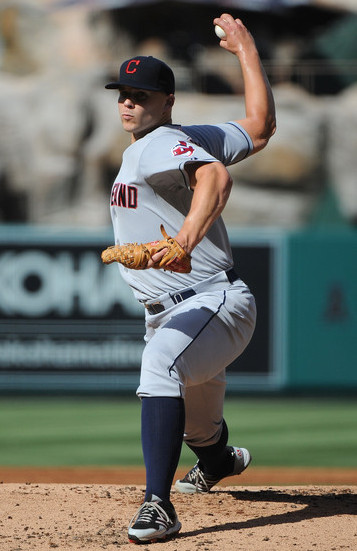 Asdrubal Cabrera & Justin Masterson
The Indians snuck into the postseason last year thanks to a baby soft late-September schedule — they won their final ten games of the season, all against the awful White Sox, Astros, and Twins — and they got worse this winter by losing Ubaldo Jimenez and Scott Kazmir to free agency. I suppose they could still re-sign Jimenez, but there are no such rumblings at this point.
Both Asdrubal and Masterson are due to become free agents next offseason — extension talks with Masterson were recently "shelved," according to Paul Hoynes — so if the Tribe is out of contention, both could wind up on the market if the club wants something more than a draft pick in return. Heck, Cabrera was pretty bad last year (95 wRC+ and 0.6 fWAR) and there's no guarantee he'll be worth a qualifying offer at the end of the year, so they might lose him for nothing. If Cleveland falls out of contention sooner rather than later, both guys could be fits for a Yankees team with a weak infield and in perpetual need of rotation help.
Rickie Weeks & Aramis Ramirez
Okay, now we're talking. Non-contender? Likely check. Big salaries? Definitely check. Free agents after the season? Check as soon as their pricey club options for 2015 are declined. New York has holes at both second and third bases, so both Weeks and Aramis would make sense. The former would have to show something with the bat (94 wRC+ from 2012-13) while the latter would have to stay healthy (knee problems limited him to 92 games in 2013) first, of course. The Brewers figure to cut both Weeks and Ramirez loose next winter and would stand to save upwards of $18M by dealing both for a small-ish return at midseason. Given the state of the Yankees infield, both players will represent upgrades even if they are league average producers.
Chase Headley & Pablo Sandoval
We've already talked about both guys this winter (Headley, Sandoval). The Padres and Giants would not only have to fall out of contention for them to become available, but they'd have to believe they are unable to sign either player to an extension. Even at the trade deadline, both Headley and Sandoval would fetch something via trade that is more valuable than the draft pick their teams would receive when they sign elsewhere after the season. Either player would be the realistic best case upgrade scenario at the hot corner.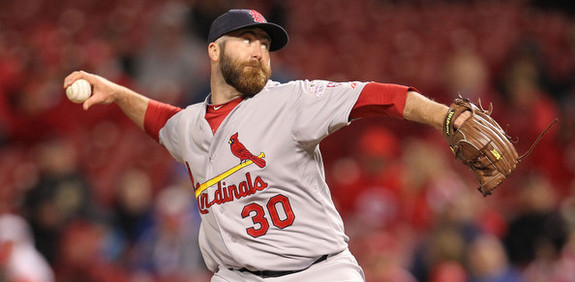 Jesse Crain, Jose Veras, Matt Lindstrom, Huston Street, Jason Motte …
… pretty much any reliever, really. Crain, Veras, and Lindstrom are on one-year contracts with presumed non-contenders, so they figure to be on the move come the trade deadline. Street is owed $7M with a $7M club option for 2015, but even if the Padres make him available, he wouldn't be a great fit for the Yankees because he's so insanely homer prone (1.40 HR/9 and 13.6% HR/FB from 2011-13). That won't fly in Yankee Stadium.
Motte is the most interesting name in this cherry-picked group. Not only is he coming off Tommy John surgery and owed a considerable salary ($7.5M) heading into free agency, but the Cardinals have already replaced him at closer with Trevor Rosenthal and have more young power arms than they know what to do with. There is no such thing as too many good relievers, but trading Motte for a little salary relief and a player to plug a hole elsewhere on the roster seems very possible. If so, the Yankees should be at the front of the line for the right-hander.
Troy Tulowitzki
This one is pretty far-fetched. The Rockies have been stuck between rebuilding and going for it these last few years, so trading their franchise player would not only require them being terrible in 2014, but also finally deciding to tear it down and start over. Tulo just turned 29 in October but he can't stay on the field (126+ games played in only two of the last six years) and is owed at least $134M through 2020. When he's healthy though, he's a brilliant two-way player who plays elite defense and hits like a first baseman at shortstop. I wouldn't count on Colorado making Tulowitzki available this summer, but if they do, the Yankees are one of the few teams that can absorb that contract.