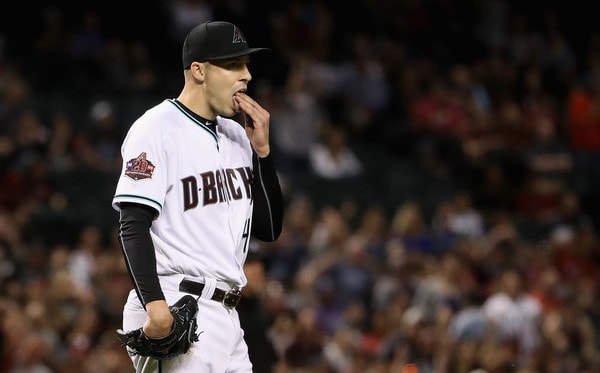 The Yankees have missed out on the best free agent pitcher on the market. According to multiple reports, left-hander Patrick Corbin has agreed to a six-year contract worth $140M with the Nationals. Billy Witz says the Yankees offered five years and $100M, but wouldn't tack on the sixth year, so to Washington he goes.
Last week Corbin went on a three-city recruiting tour through Philadelphia, Washington, and New York. As is often the case, far too much was made of his hometown (Clay, New York) and the fact he grew up a Yankees fan in a family full of Yankees fans. Money trumps signing with the team you rooted for as a kid, always and forever.
Had the Yankees landed Corbin, they would've added a third prime-aged elite bat-misser to the rotation alongside James Paxton and Luis Severino. Instead, they missed out on Corbin over a sixth year — a sixth year beyond the current Collective Bargaining Agreement — after spending the offseason saying they need rotation help. Cool cool.
With Corbin now off the board, I imagine the Yankees will now shift their focus to J.A. Happ, the other free agent starter they've been most connected to in recent weeks. They haven't been connected to Dallas Keuchel at all and are reportedly not among the early suitors for Nathan Eovaldi. Maybe they circle back to Corey Kluber? We'll see.
Along with another starting pitcher, the Yankees also need to add bullpen help and a Didi Gregorius replacement this offseason, as well as general depth and fringe roster moves. Plus, you know, Bryce Harper and Manny Machado are out there. The Yankees should sign them both but I'll settle for one.