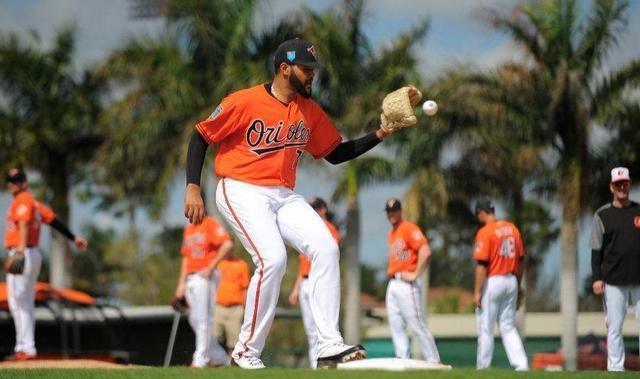 A third Rule 5 Draft player has been returned to the Yankees. Earlier today the team announced right-hander Jose Mesa Jr. has been sent back by the Orioles. That means Mesa cleared waivers and is no longer on the 40-man roster. The Yankees assigned him to Triple-A Scranton, though that may only be a temporary assignment.
The O's designated Mesa for assignment last week to clear 40-man roster space for Alex Cobb. He did not have a good Spring Training at all (7.2 IP, 10 H, 5 R, 5 ER, 7 BB, 5 K) and making the Opening Day roster always seemed like a bit of a long shot. Neither Baseball America nor MLB.com ranked Mesa among the Orioles top 30 prospects coming into the spring.
Mesa, 24, was New York's 24th round pick in 2012. He was a career reliever prior to last season, when he made eight starts and 21 relief appearances. Mesa had a 1.93 ERA (2.63 FIP) with a great 31.0% strikeout rate and a not-so-great 9.8% walk rate in 84 total innings split between High-A Tampa and Double-A Trenton. Weirdly, he was quite a bit better as a starter (0.26 ERA) than as a reliever (3.12 ERA).
Mesa joins Anyelo Gomez and Mike Ford as Rule 5 Draft picks returned to the Yankees this spring. The last remaining Rule 5 Draft player out there is lefty Nestor Cortes, who will be in Baltimore's Opening Day bullpen. They haven't officially announced their roster yet, but he made the team. Good for him.